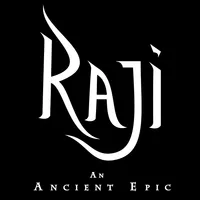 APK Game Info
Game Package :
com.rajithegame
Game Size :
2GB
Version :
1.0
Total Installed :
8914
Last Updated on :
29 months ago
Android Requirements :
Android 4.3+
Description
Raji 1.0 Game is an excellent Game that is still #1 free Adventure category. Raji 1.0 APK Game was developed by Nodding Heads. Nodding Heads has developed Raji for the customer to improve and enjoy their experience in Adventure. The Game was updated 29 months ago on our portal, please request for any latest version. Unexpectedly, Raji Game received a rating of 4.5 out of 5 by our Android App editors. Download the APK com.rajithegame and OBB apk packages which is of size 2GB.
Show more ...
Raji Game downloaded 8914 times by users for free. Download free unmodified Android com.rajithegame APK only on APKGap. Click on Adventure category page and there are lot more free Games like Raji for your device. If you have installation problems or the Raji Game is not available in our store, please try to Find Raji on Google Play Store.
Experience a dramatic story of young siblings. Raji and Golu are sister and brother who have been separated by the attacking demonic hordes and now find themselves in the middle of the great war. Raji has taken it upon herself to find her brother and put an end to this reckless war. However, this can only happen if she manages to break down the might and stratagem devised by the great lord of demons, Mahabalasura.
Updates on 1.0
No Updates